FILL IN THE FORM ABOVE TO HAVE YOUR HARD COPY MAILED OR YOUR ONLINE LINK OF THE CURRENT CATALOG EMAILED TO YOU.

Have all your concrete pump parts information at your finger tips right now! All the ordering information, order numbers, part numbers and factory specs are available wherever you are: on the job site or at your office. In this catalog you will find not just the details, but great images and pricing too on all wear parts, pumping system, hydraulic parts, parts for Schwing and Putzmeister too.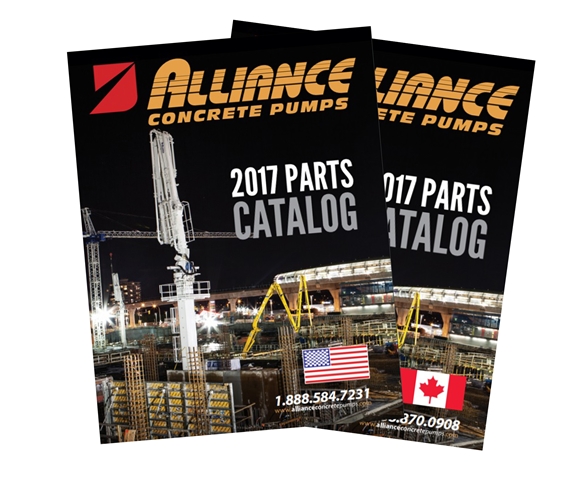 All Versions are full color and have all prices listed.
Categories include:
Parts for Alliance, Putzmeister, Concord pumps
Parts for Schwing Pumps
Parts for CIFA Pumps
System
Accessories
Radio Remotes
Hydraulic
Electrical
We've got pipes, clamps and elbows, hoses of all sizes, and more accessories than we can list here!


US Office: 888.584.7231 or Canada 888.870.0908

Parts Warehouse
At Alliance we are your one stop shop for all pump parts.
Please call today
USA: 1.888.584.7231
CAN: 1.888.870.0908